About Us
IPS Solar (Innovative Power Systems) was founded by Ralph Jacobson in 1991 with the simple goal of helping customers save money and the environment.
Since that time we've completed over 1,000 renewable projects in the state and solidified our spot as one of the top US solar contractors.
The Minnesota Solar Energy Industries Association recently recognized Ralph with that organization's first Lifetime Achievement Award, a group he co-founded in 2007.
Our mission is simple, to save money for our customers and lead the local transition away from fossil fuels toward renewable power.
Our vision is a future free from the drastic and harmful effects of climate change while reducing Minnesota's energy deficit.
Currently our state spends $20,000,000,000 each year to import fuels like coal, gas, and oil.
We believe that Minnesotans should invest that money locally in construction and infrastructure that benefits our economy.
Our Team
---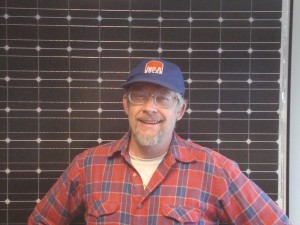 Ralph Jacobson
Founder & CEO
Ralph is a NABCEP certified installer for both solar electric and solar thermal systems; one of only a few installers in Minnesota and Wisconsin who can make that claim.
As former President of the Minnesota Solar Energy Industries Association (MnSEIA) Ralph worked with legislators, regulators, and utilities to craft renewable energy policy.
Ralph tried farming early in his life, found it more difficult than he could handle, and retreated to enjoying the easy task of selling solar in Minnesota.
He went through a 1 -year solar training program in 1979, found that only partly prepared him for a career in solar energy, and went back to college and earned a BS in Materials Science and Engineering at the U of MN.
There he got really excited about photovoltaics.
For the past 25 years, he has been creating opportunities in solar for himself and others, by growing a business and serving on the boards of the MN Renewable Energy Society and the MN Solar Energy Industry Association.
In 2014 Ralph was honored with a lifetime achievement award by MnSEIA for his long term commitment to renewable energy and the solar industry in Minnesota.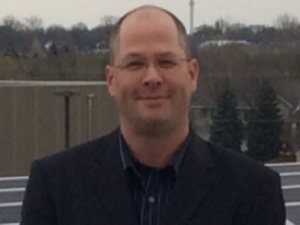 Jamie Borell
Chief Operating Officer
Jamie Borell is the Sales and Operations Manager at Innovative Power Systems.
He graduated from the Humphrey School of Public Affairs with a B.A in Political Science and a Masters of Public Policy.
Before arriving at IPS, Jamie spent time as a project researcher for the MN Department of Employment and Economic Development. While there he researched and co-authored a report to the Minnesota Legislature on developing the hydrogen and renewable energy industries in Minnesota.
In the decade he has spent at IPS Solar, Jamie has participated in many different areas of the business. He currently oversees installation crews for both commercial and residential projects along with managing all business relationships with vendors, suppliers, and sub-contractors.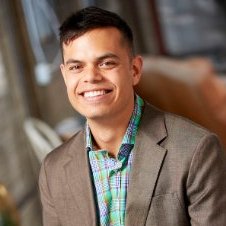 Eric Pasi
VP Business Development, NABCEP Certified PV Technical Sales™, LEED AP
Eric Pasi is the VP of Business Development at Innovative Power Systems. He graduated from the Curtis L. Carlson School of Management at the University of Minnesota with a dual B.S in Marketing and Entrepreneurial Management.
Over the last eight years at IPS Eric has worked with the delivery team and engineers on numerous large solar and wind projects while retaining close, personal communication with clients.
He has also performed critical functions of business development, finance, system installation, and design management along with organizing targeted marketing campaigns and developing ad material.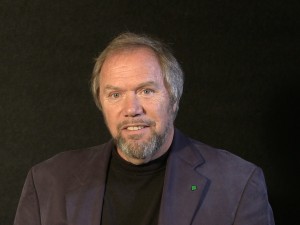 David Winkelman
Outside Sales Representitive
Mr. Winkelman has over 40 years of experience in the construction industry, starting in 1970 as a founder of Winkelman Building Corporation of St. Cloud MN while he was in St Cloud State University, studying bio-physics.
In construction, David quickly gravitated towards energy technologies to help conserve natural resources. His projects feature energy efficient buildings and smart control systems, solar electric, solar thermal, building-integrated solar technologies, wind turbines, geothermal and hydronic HVAC systems, responsible water handling, composting septic systems, healthier building materials, and his beautiful but practical building designs have a futuristic flair as his trademark.
Over his career, David has won awards from the Home Center Institute, The National Retail Hardware Association, The MN Conservation Federation, The MN Office of Environmental Assistance, MN Waste Wise, the Sierra Club and other groups for his pioneering work in conservation.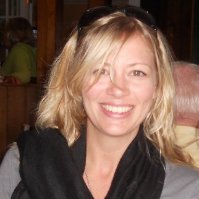 Laura Cina
Project Manager
Laura has been working in the renewable energy industry for the last seven years, first as project manager for Solarflow, a solar leasing company and then another 5 plus years as the managing director for the non-profit organization MRES (MN Renewable Energy Society).
She graduated from the University of Minnesota with a bachelors degree in Political Science and a minor in Sustainable Studies. She is currently at the University of Minnesota's Humphrey Institute working on getting her masters in Public Affairs.
Laura also volunteers her time as a board member for the Neighborhood Energy Connection and the American Solar Energy Society (ASES).
Laura is the project manager for residential and commercial solar installations under 40kW.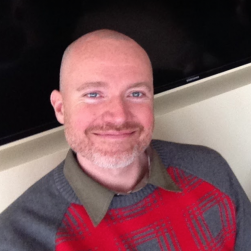 Eric Hanson
Project Management Director
Eric is the project manager for commercial projects over 40kw and Community Solar Gardens.
After graduating from the University of Minnesota, Eric managed large commercial PV projects for Abengoa Solar, Emerson Industrial Automation and worked alongside Laura at Solarflow Energy.
When not parked behind his beloved desk in the IPS bullpen, Eric volunteers with Fifty Lanterns International to install off-grid PV systems in developing countries.
---
Proudly Associated With